This or that, tick or tack (or toe), it's all a game of choices. According to The Psychology of Choice by Leslie Ye, a choice is our ability to make decisions when presented with two or more options.
I make choices every day. Should I keep my project production in Canva or pass it along to a Photoshop Fusioneer? Or should I side with the wheels or doors side of the worldwide debate? Should I keep working from home or make a move to Kansas City?
A while back, I pitched these as outline topics for our Late-Night Podcast: Fusion After Dark. Each piece of evidence I pulled tugged me between sides.
Photoshop vs. Canva
We live in an unprecedented age of choices. It's only since 1983 that the first graphic design software of any consequence: The Print Shop by Broderbund.
This software doesn't get its proper due because it was for Apple II and Commodore, two systems that didn't last long past the 1980s, but it was extremely popular and did the things we expect of graphic design software, like dealing with fonts and borders. It even had a clip-art library.

– Darren Johnson, HTML Professor in the 1990s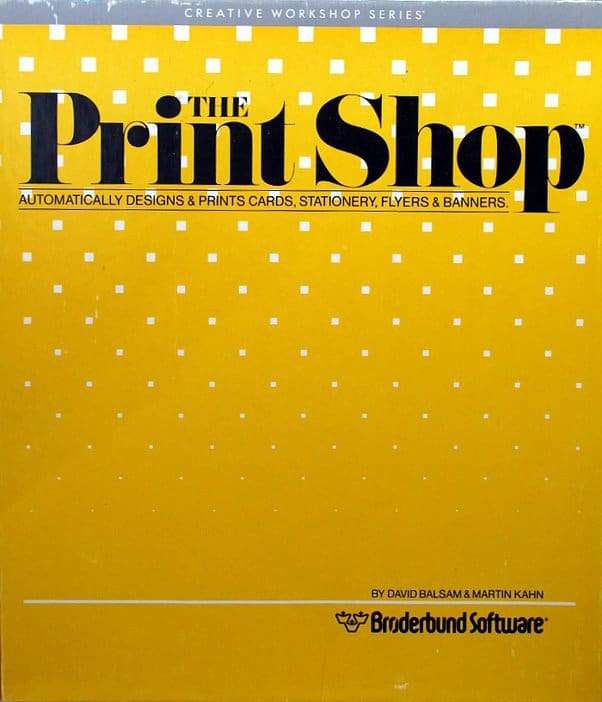 Teddy is our Graphic Designer and Photoshop Pro guest on this week's Fusion After Dark. Although his loyalties to the software are strong, he enlightened me on his bipartisan point of view. All these options provide accessibility to all.
"There's a place for both of them in the industry. Photoshop is great for an experienced user, but Canva offers content creation for those who don't have the training or Adobe budget.

– Teddy, Fusion Now Graphic Designer
Doors vs. Wheels
This one is personal. We are a world divided on the matter: Are there more doors or wheels on Planet Earth?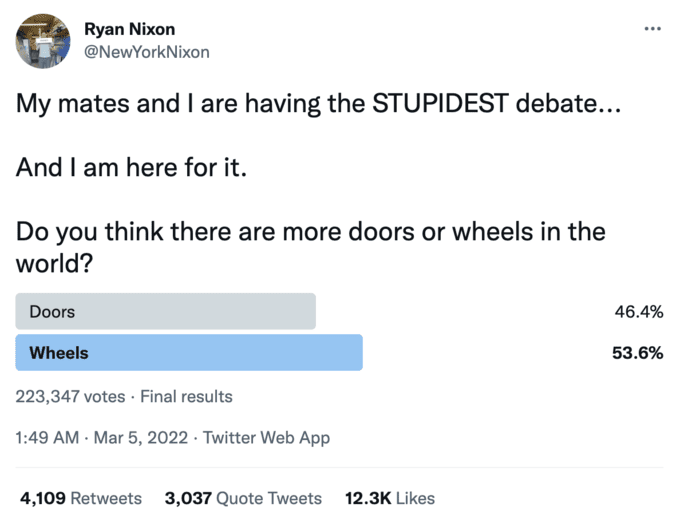 Personally, I'm a Wheels Whig. Cogs in machines, Sonic ice, and doorknobs are enough for me.
Nike vs. Adidas
These two have duked it out for the past six decades. Few other companies have influenced global culture like Nike and Adidas.
Cozying up to celebrities and athletes alike solidified each of the brands' space in the eye of consumers. Beyond this, the companies were pioneers in expanding their scope of messaging beyond product promotion and into timeless storytelling and purpose.
Adi Dassler's Adidas positioned itself as a lifestyle/soccer brand, Nike likes to be thought of as the "Hero" brand, knighting San Francisco 49ers quarterback Colin Kaepernick on the roof of the Nike Store in San Francisco, CA in the middle of his player protest movement in 2018. The brands are simply different, just like software and opinions on earthly quantities.
Close it out
What say you? What software spits your best designs? Do you think there are more doors or wheels in the world? Would you rather sport Nike or Adidas? Let us know, our comments are open.