Driving in from the MCI airport for a week at the Kansas City office, a few Fusioneers spotted something that always catches our eye: a tractor-trailer where no one expected it.
After a quick Google search, we discovered The American Truck Historical Society was the reason a big, red truck was stationary and visible from the interstate. The nonprofit was formed to preserve the history of trucks, the trucking industry, and its pioneers. Once we made our way back to the museum, we were met with warmth and a wealth of knowledge.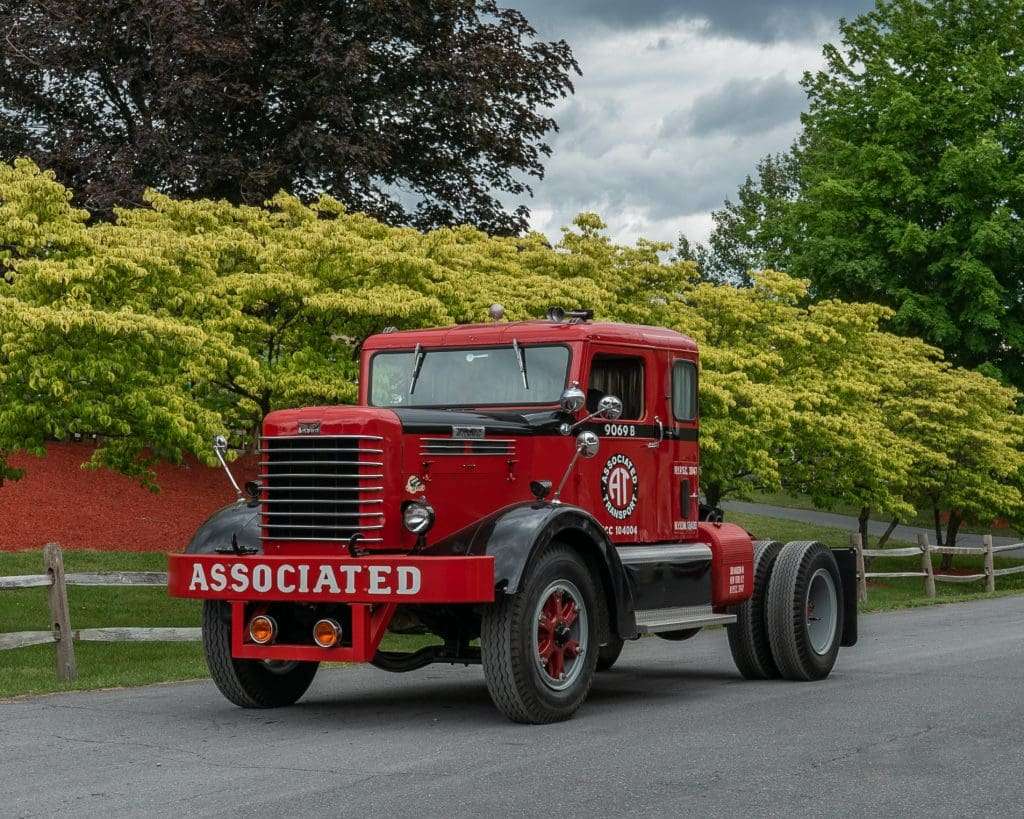 Past
From mechanics to advertisements, things looked a little different at the inception of the industry. Loading logs was far more impressive then than it is today. "Pre-OSHA" Timbering lead to some intuitive log-loading methods for their trip to the mill. People rolled logs onto trailers with nothing but a few planks and a rope (if they were lucky).
While taking a tour through the archives, our team explored magazine ads, photos, and all sorts of media from different periods of American Transportation History. The mechanics have changed massively, but the advertisements have simply moved mediums; an advertisement that once had a home in print is now published on Facebook. Recognizable, to-the-point content has always been what works in this industry.
Present
Today, the nonprofit provides an outlet for history buffs to explore decades-old artifacts. Its archives allow for historically accurate restorations of vintage models, featuring everything from paint chips to original repair and instruction manuals.
Not all restorations in this industry come with an instruction manual. Since its inception, the Fusion Now team has restored entire recruiting departments and brands. We write our own rules (and instruction manuals). Just like the innovators that came before, the power lies within Fusion Now.
Future
Transporting goods and advertising for it is a centuries-old practice. How can we innovate if we don't appreciate what has already been done? All the innovators on the American Truck Historical Society walls kept what worked, lost what did not, and made something entirely new.
The past, present, and future all work harmoniously. At Fusion Now, we will continue to build the programs of the future, while always appreciating what has worked in the past. Let's move forward together.