The archives of Skillman Trucking were unearthed when our very own Heather Jewell rediscovered her Grandma Dorla's box of photos. To say that transportation runs deep within the roots of Fusion Now would be an understatement.
Dorla's box
Heather's owner-operating grandparents ran coast to coast in several different trucks throughout the years. Each of the trucks' loads was confirmed in the most secure data storage ever made: Grandma Dorla's "little black book."
During their years on the road, they accumulated many knick-knacks and trucking friends from all across the country. Both raised in Montana, the two were prepared and talented drivers in all weather conditions. Grandma Dorla and her husband Dave ran a successful truck for a number of years. They always attribute this to Dorla's no-nonsense attitude and ability to snag loads at customers.
Heather's mother was one of four children raised by the couple, all while they drove OTR. When it came time for Dave and Dorla to purchase their first new truck, they chose a 1981 Long Nose Peterbilt with a custom paint job. Scatty Cat, Heather's mom's favorite cartoon, was featured on the side of that truck. This, among other precious moments, were captured in the photos below: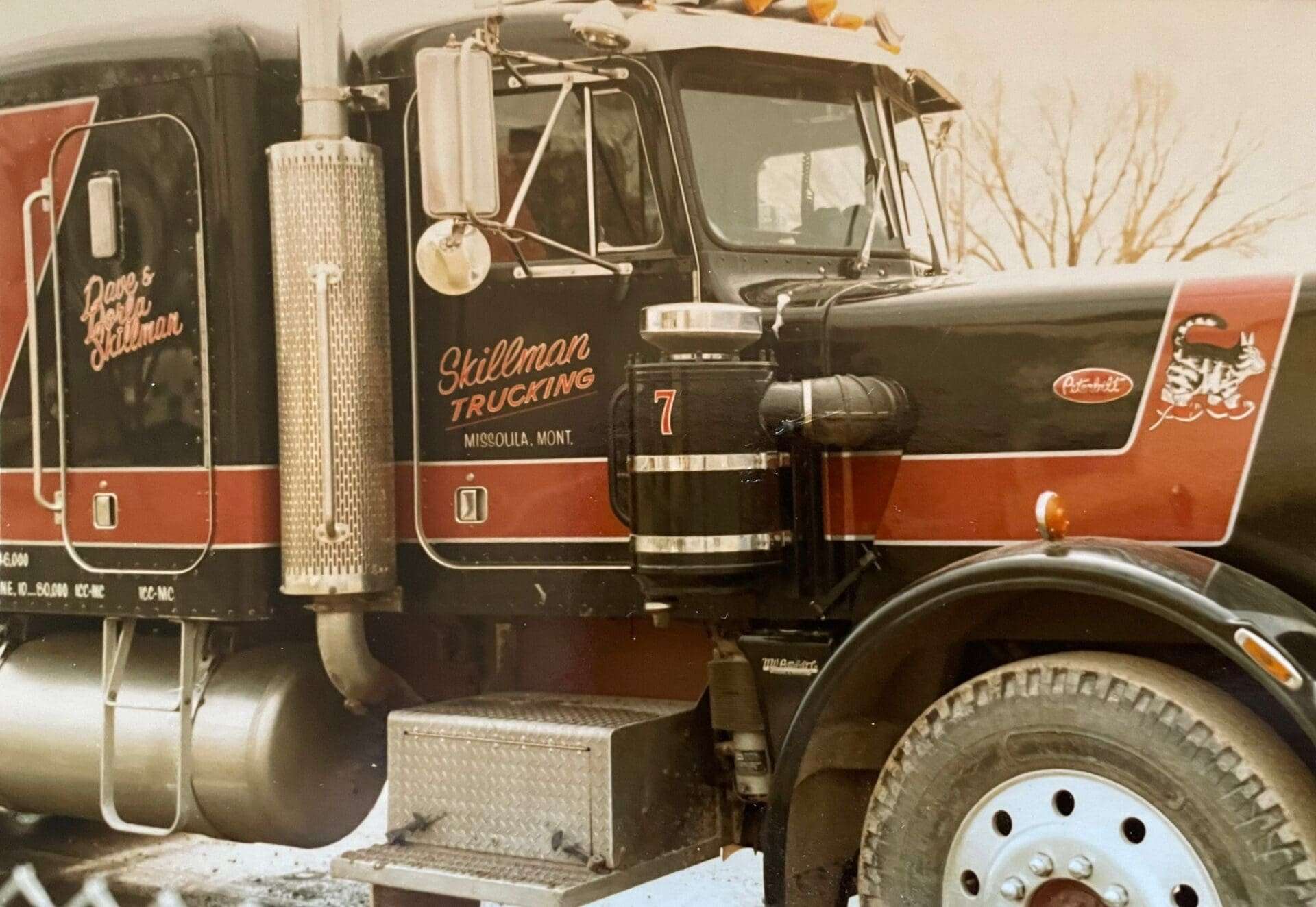 The accident
One night while Dorla was driving, the new Scatty Cat Pete Heather's grandparents were so proud of purchasing suffered a terrible wreck. In rural Montana, an owl flew across the windshield, blinding Dorla's view. She overcorrected and the lumber-filled flatbed spilled onto its side. Dave Skillman was in the sleeper and avoided injury, though Dorla's arm was drug outside the truck window for a few hundred feet. Thankfully, the accident didn't keep the spitfire-filled duo down for long. They were able to get Skillman Trucking back on its feet soon thereafter.
Skillman Trucking lasted another decade in another Peterbilt truck. Heather, our Manager of Marketing Strategy, grew up listening to tales of their time on the road. The couple was married for 67 years. Both passed recently, prompting the re-opening of Dorla's photo box.
Below, the couple is pictured in their OTR owner-operating heyday and several decades later. The duo welcomed multiple children and grandchildren into the world and shared with them their passion for the trucking industry. Until their last day together, Dorla was always the boss and spitfire that lit up the transportation industry.
Thank you, Heather, for allowing us to share your story. We love the industry we serve. Knowing its history allows us to innovate while appreciating those who came before us.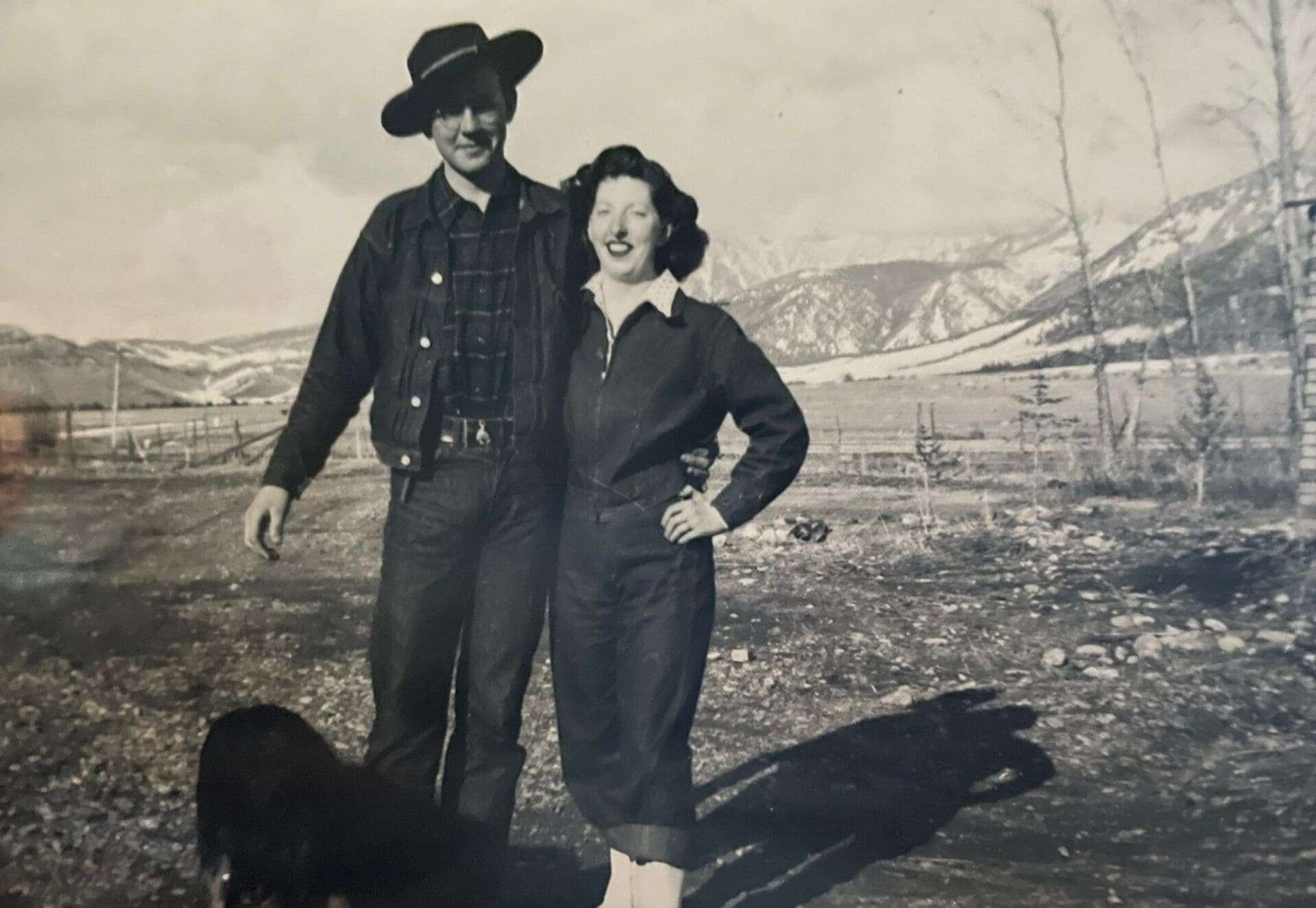 Want to learn more about Fusion Now? Find us on all platforms: linktr.ee/FusionNow