An immediate and long-term plan to invigorate America's Trucking Workforce is underway.  
Whether a person has a truck in the haul or not, everyone is impacted by the transportation industry. Its issues plague the news and retail shelves, seeming to offer no real solution in sight. The White House Administration recently announced several initiatives and actions that aim to create a stronger trucking workforce.
Any workforce that offers stable and lucrative jobs to millions of people is a driving force of our economy. Battling the global pandemic's capacity demands with outdated infrastructure is not sustainable for this American lifeblood.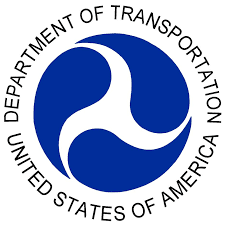 After identifying tangible issues, several federal organizations offered a helping hand. The Department of Transportation (DOT) and Federal Motor Carrier Safety Administration (FMCSA) took immediate steps to reduce the barrier to industry entry, i.e., drivers getting CDLs. The FMCSA will provide $30 million in funding to help states expedite CDLs. This organization sent each of the 50 states a toolkit detailing specific actions they can take to expedite licensing and will be available for collaboration to address any challenges. 
The data
These funding dollars and toolkits are expected to make a positive impact on states' CDL backlogs and delays. New York, for example, reduced its testing delays by 37% after utilizing these tools. This is one state among many that have already increased CDL accessibility for its citizens and seen positive results.
The Department of Labor (DOL) and its national partners recently launched an effort to expand Registered Apprenticeships. The DOL's Office of Apprenticeship (OA) launched a website for interested employers, unions, and others to submit their interest in developing Registered Apprenticeship programs to meet their workforce needs. EVO Trucking, D.M. Bowman, Yellow Corporation, Florida Rock and Tank, Total Transportation, and CRST are a few trucking companies that are already committed to utilizing this program. 
Registered Apprenticeships are the highest standard of workforce training. These provide paid, on-the-job learning and ensure high-quality training for new drivers and retain a skilled and safe workforce. Today, there are more than 10,000 active apprentices in the trucking industry.
The DOT and DOL are also hosting listening sessions that engage drivers, unions, worker centers, and advocates. These sessions showcase employers and best practices that support job quality and driver retention. They also identify strategies to get new drivers to join the industry from underrepresented communities, work to develop a task force to investigate predatory truck leasing arrangements, and more. 
Impact on America's Trucking Workforce
Based on these actions and initiatives, the government is positioned to make a powerful and positive impact on the trucking industry. Once the toolkits are utilized and the representatives have said their piece, perhaps the news will quiet down and the retail shelves will remain stocked.